About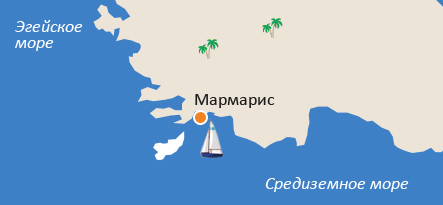 Our Yacht Agency «Octopus Sailing» officially working on the yacht services market since 1999. All our employees have more than 20 years of experience in yachting. We started in Russia, one of the first, and now we have a reputation as the most reliable and professional yachting company. 90% of customers who used our services, come to us again.

Having started only with yacht charter (rental boats), we have some time come to the conclusion that, for maximum convenience of our customers need to provide the full range of yacht services. At present, apart from the traditional charter destinations, we are the only in Russia offer for sale of yachts and yacht equipment, yacht rental, yacht maintenance, training, yachting (sailing school).

The staff of our company are professional captains who are willing to go with our clients anywhere in the world and for them to arrange an unforgettable sailing holiday. Repair and sale are also involved in yacht experienced professionals. We do not talk about distant lands and yachts for advertising brochures, we share only the practical experience.

Our web site www.octopus.com is one of the most popular in Russia and has the largest number of author information. Most of the materials prepared by professional captains and edited by professional journalists.
Main goal – development of yachting and the yacht market of Russia and the abroad, granting to fans of yachts of high-quality and professional services.
Octopus-sailing - the only company which offers in Turkey monofleet for regattas.
Advantages of our monofleet are new boats of a premium class of Salona 41!
Why to prefer Salona 41?
Salona 41 Perfomance Cruiser are boats a class premium for the regattas, combining comfort and the safety answering to all rules, with a high high-speed potential and convenience of management of the yacht
The matrix from stainless steel, vacuum infusion, the epoxy case, lead Kiel, a mast - performance for big loadings, high rigidity of the case at the expense of strongly developed steel frame frame considerably improves controllability of the yacht and its reaction to the slightest strengthenings of a wind, a package performance and a package comfort. All this testifies to care of designers of convenience of owners of the yacht.
Our partners:
• Gokova Yachting International Sailing school Turkish yacht school
•  Harmony Yachts - the French yacht shipyard
• National development bank (Russia)
• Daner – training center of GIMS MAUD
• IBT – Institute of business and personnel technologies (Russia)
Rent of yachts without crew:
• Price of rent of the yacht and additional expenses
• Sequence of your actions at yacht rent
• Standard contract for yacht rent
• The standard contract with the charter company on yacht rent without crew
• Recommendations about yacht acceptance
Rent of yachts with crew:
• Price of rent and additional expenses
• Sequence of your actions at yacht rent
• Standard contract for yacht rent with crew
Octopus-sailing Ltd.
brings to your attention the following services:

• Bareboat charter
• A charter with the skipper
• Flotilla charter
• Organization and carrying out amateur and corporate regattas
• Granting rent of all fleet for participation in regattas
S 41
Technical Specification
LOA (hull) 12.5 m
LWL 11.45 m
B.max. (deck) 3.84 m
Draft 2.25
ВЫЗД empty 7200 kg
Ballast 2400 kg
Mainsail full batten 53.5 m2
Genoa furling  57.6 m2
Frsh water tank 220 l
Engine 40 HP
Design category A (Ocean Going)
CE Certification Germanischer Lloy
Design J & J design
All our team sincerely loves yachts and the sea. We consciously chose yachting by the professional activity and precisely we know the purpose. That is why you, working with us, always you receive that you want, and again you come back to us.
---